Coaching and Mentoring
We provide both individual and team Coaching and Mentoring. We also have developed a programme specifically designed to develop coaching skills to support and enable leaders with a 'coaching' mindset.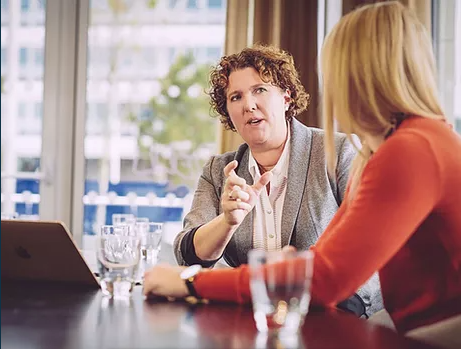 Coach To Lead Programme - Coaching is now considered an essential leadership skill. More than ever, today's leaders need to engage authentically with those that they lead.
To do this effectively they need to have an understanding of their own motivations and they need to work hard to understand the motivations of others around them and to have the skills to connect effectively with them on a personal level.
This course will help you understand how to help talented people flourish in a complex and often high pressurised environment.
It will develop your capacity to help people change their behaviours and impact performance by developing deeper self awareness in those you lead.
Talk to us for more information
Stuart Preston

Senior Associate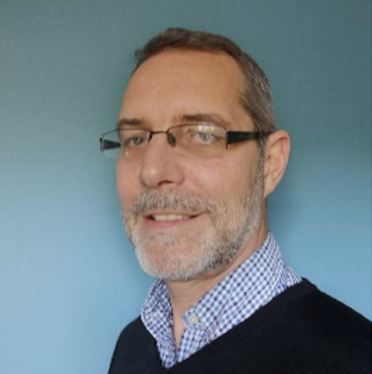 Stuart is a Leadership and Management Consultant with over 20 years' experience of designing, delivery in and evaluating development programmes from board level to front-line managers. He has led teams in the military as well as commercial and public sectors, focusing on the areas of sales, marketing, leadership and development. Since moving into consultancy Stuart has led and facilitated on leadership development programmes for a diverse range of national and international organisations. Stuart is an experienced individual and team coach and holds a university accredited Certificate in Cognitive Behavioural Coaching (accredited by Middlesex University).
Harriet Beveridge

Senior Associate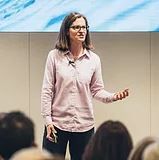 Harriet started her career as a management consultant with Ernst and Young, specialising in large scale change programmes.

She is now a one-to-one and group coach with 15 years' experience working in a range of industries, including banking, law, manufacturing and retail. She has coached at Partner and Senior Manager level and enjoys helping high potential staff accelerate their progression.

Harriet has co-authored two books: 'Will It Make the Boat Go Faster? - Olympic-Winning Strategies for Everyday Success' and 'Top Tips for Talented Working Parents'. She is also a stand-up Comic and was semi-finalist at the 2011 UK Funny Women Award.
Prof. Philip Glasgow

Associate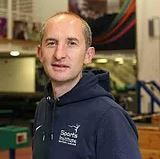 Phil Glasgow is the Founding Director of Refine Performance and a visiting professor of the Ulster Sports Academy at Ulster University. As a Chartered physiotherapist Phil has over 20 years' experience working in high performance sport, attending the pressurised environments of global sporting events including multiple Commonwealth and Olympic Games, as well as European and World Championships. Phil was Head of Sports Medicine at the Sports Institute Northern Ireland for almost 15 years the Chief Physiotherapist for Team GB at Rio 2016.

He is currently working with the IRFU supporting their 7s teams as they prepare for Paris 2024. Phil has significant experience leading highly skilled diverse teams and working with elite athletes from a wide range of sports.
Sue Pitkin Frost

Senior Associate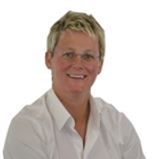 Sue is a highly professional and authentic Digital Workplace and Business Transformation leader with over 20 years' experience in designing and implementing complex technology, business transformational programmes and innovative, ahead of market, business propositions for large global corporations.

An expert in worker styles and workforce personas, Sue thrives on developing and leading high performing, diverse teams and inspiring others to reach their full potential through a coaching mindset.

With a background in elite sport and an ICF Associate Certified Coach, Sue coaches in the business world, helping individuals, leaders and teams to perform under pressure and 'Outperform the new norm' in todays' 21st Century Volatile, Uncertain, Complex and Ambiguous world.
Charlie Parker

Associate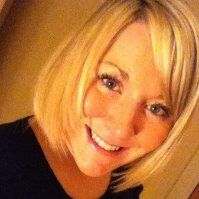 Charlie is currently a Leadership Consultant and Executive Coach and UK Sport endorsed mentor with a MSc in Coaching Science. She is also currently working as a Leadership Advisor with UK Sport and over the last 6 years much of her work focuses on Support and Challenge to World Class programme staff that have delivered Historical collective medal achievements in the last 3 Olympic and Paralympic Summer games and the last 2 Winter games. Specifically she has supported Performance Directors and their Teams to deliver Medal Success in Sochi, PyeongChang and Rio and she is currently working with the Senior Leadership teams of sports to prepare them for Tokyo 2021.

Charlie is an accredited member through the Association of Coaching and the European Mentoring and Coaching Council and she has lead on the development and implementation of the High-performance sports systems mentoring and Coaching strategies over 2.5 cycles. Prior to this she was the Director of Education and Development with Swim Ireland and was a former Olympic and Paralympic swimming coach representing Ireland in Beijing and London where the Irish swimming team saw medal winning performances in consecutive games.

Charlies ultimate passion in life is to support people to achieve despite the unique challenges and opportunities thay may face. She works at her best by navigating an ever-changing environment and has a Coaching approach that can support , especially those in leadership positions to help gain perspective and develop a route forwards for themselves facing change or uncertainty. Charlie adopts a holistic approach to Coaching and consultancy.
Sam Whale

Senior Associate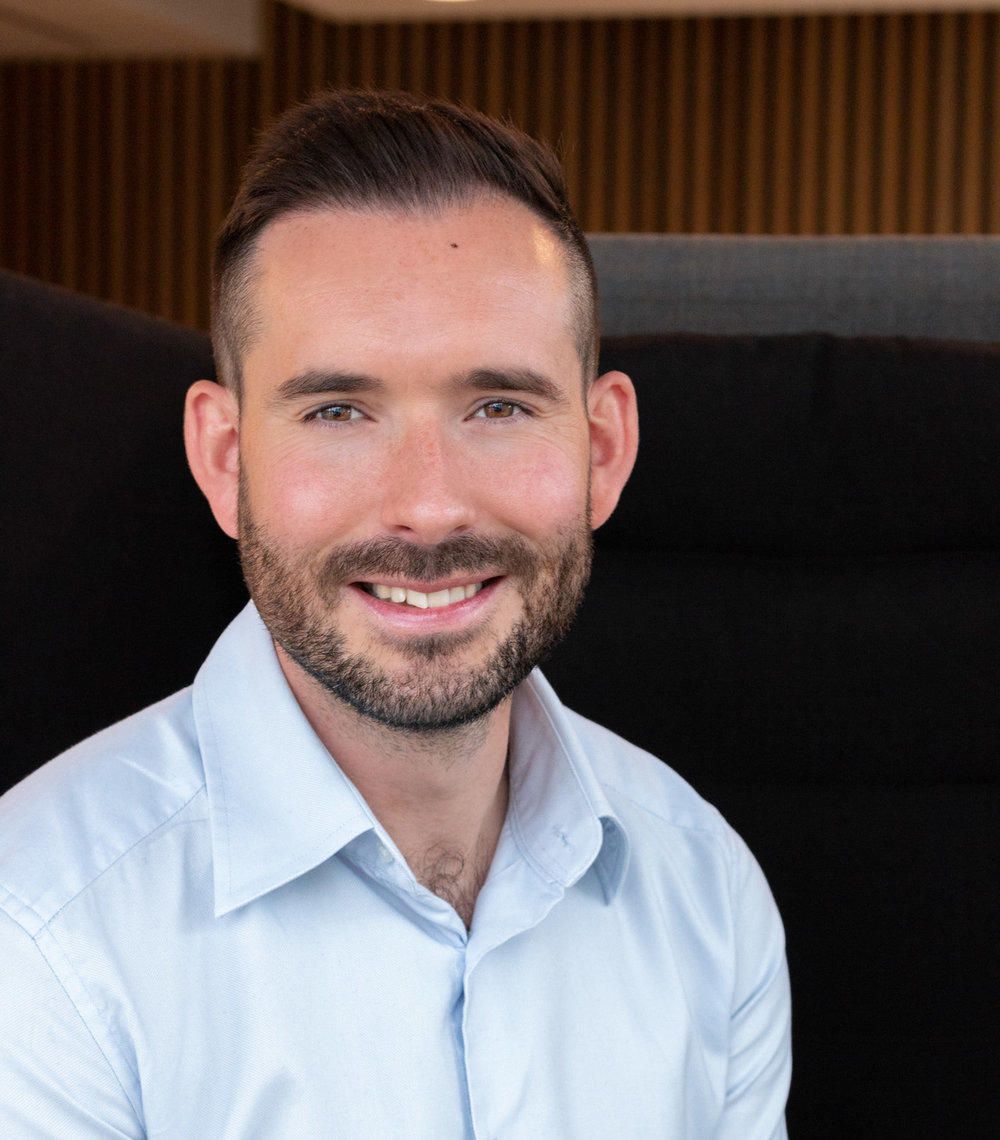 Sam is the Co -Owner and Managing Director of Unforgiving Minute, a consultancy, with expertise based on years of experience within high performance sport. Through 5 years working in UK Sport, Sam has extensive experience of crafting and delivering leadership & coaching development opportunities to Olympic and Paralympic Sports. His personal philosophy centres on drawing upon expertise from world leading high performers in any discipline, unearthing the ingredients of what makes these successful and finding opportunities to apply these through successful collaboration with others. With a post graduate qualification in Executive Coaching from Ashridge Business School, Sam has a specialist interest in mentoring and coaching, working side by side with individuals and teams in support of them realising even more of their own potential.
Alex Wolf

Associate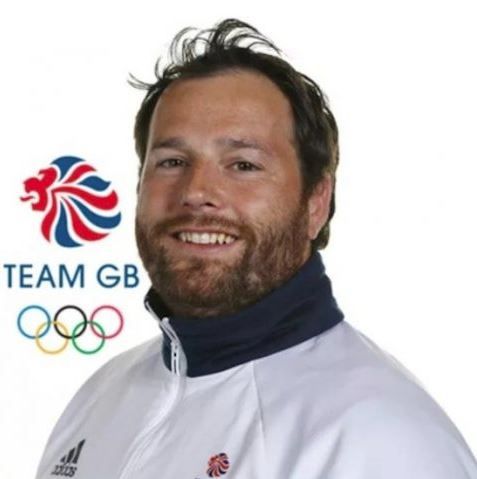 Alex Wolf has spent over 15 years supporting athletes, staff and teams to perform in moments that matter; preparing for and delivering at the Olympic Games. Initially he was a practitioner in the English Institute of Sport, he a practitioner prior to moving into leadership positions, as the Head of Strength and Conditioning and most recently, the Head of Learning, with responsibility for individual and organisational learning and development needs including the well-being and self-care of staff.

Alex is a co-founder of Wayfaring and uses the experiences and principles of working in high performance sport to facilitate leadership, team and people development. He brings a diverse range of expertise including an evidence based approach to performance and an understanding of motivation and behaviour to help individuals make lasting and meaningful changes.
Chris Mcleod

Associate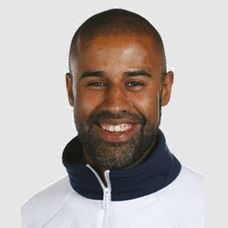 Chris Mcleod has been working in elite sport for over 15 years and holds a post graduate certificate in Creativity, Leadership and Innovation from Cass Business School. During his time in elite sport he has worked alongside coaches to prepare athletes and practitioners for multiple World Championships and Olympic Games (Beijing 2008, London 2012, Rio 2016). He is currently Head of Strength and Conditioning for the Lawn Tennis Association where he leads on both the day to day delivery and the development of the wider UK practitioner community. Chris has previously worked for the English Institute of Sport in multiple roles, most recently Head of Strength and Conditioning and he also supported Team GB at the 2016 Olympics as a Performance Scientist.

Through his experience in elite sport and beyond, Chris is passionate about growing creativity and innovation in individuals and teams, utilising unique tools and methods focused on people development, performance problem solving and major event planning and reviews.
Dr Peter Brown

Elite Performance Coach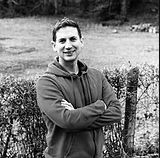 Dr Peter Brown is currently Director of Culture, People and Organisation Development with NHS Wales. His career has included a decade of working with high performance teams in International and British Olympic, Paralympic and professional sport. Peter provides facilitative and collaborative leadership to harness cognitive diversity and creativity/problem solving for individuals and teams, using these skills to help shape and turn strategy into action. Through his leadership development work and executive coaching, he is passionate about facilitating change in individuals, teams and organisations in order to accelerate high performance.
Jo Hopkins

Founder & CEO, Jo Hopkins Consultancy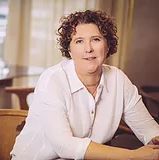 Jo is the founder of Jo Hopkins Consulting (JHC) and a Global Master Trainer for One Smart World Inc. A former international athlete and coach, a trained counsellor, teacher, consultant and adjunct of Hult Ashridge Executive Education, Jo uses the principles of neuroscience, psychology and sociology to underpin her practice in organisational and human behaviour. Jo's roles, (including her tenure as Performance Mentor for Team GB Performance Services Team, Rio 2016 and Tokyo 2020), have honed her skills and processes working with world class performers and senior leadership teams who are required to deliver under extreme pressure.

With over 20 years of experience developing people, Jo has a trademark for a challenging yet supportive approach which encourages and empowers individuals to take control of their environment and responsibility for their own performance.

Jo established JHC in 2014 with a singular desire to help people succeed. Working only with the very best she ensures that every organisation is assured a tailor made delivery. Her voice is authentic and speaks from experience. This authenticity remains a core part of JHC as it continues to grow.
Karen Brown MBE

Elite Performance Coach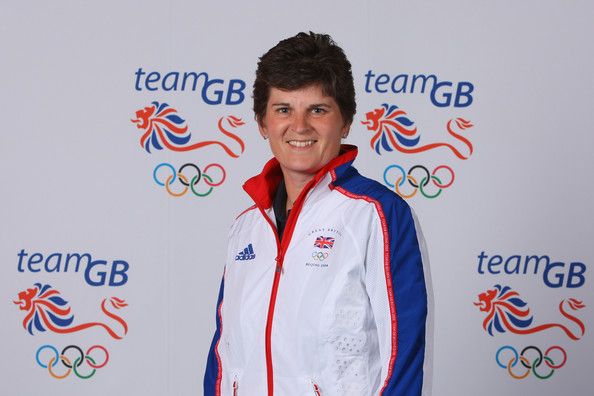 Karen is an Olympic Gold Medal winning coach, a former international hockey player and performance mentor working across 8 Olympic Sports. She also is a Performance Consultant for organisations such as Arsenal FC, Watford FC, the Premier League and UK Sport.

As an athlete, Karen won 355 caps, captained her country and won Olympic Bronze, European Gold and Commonwealth Silver medals. In 2005 she was appointed Coach of the GB and England woman's squad that achieved Olympic Gold (Rio) & Bronze (London), European Gold, Commonwealth Silver and World Cup Bronze. During her tenure the team's world ranking rose from 10th to 2nd, the sport's highest ever position. Karen is passionate about creating and sustaining high performing teams and coaches that can perform under pressure.
Doug MacDonald

Associate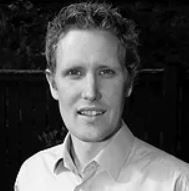 Doug is a Director with Lacuna Learning and an award-winning mentor, coach and coach developer with extensive experience of working across the UK performance sport system. Doug holds Masters' qualifications in Psychology and sports psychology and his passion is to develop people through understanding how they learn, and then devising ways to accelerate that learning process, whether in a classroom, training ground or in the outdoors.

Doug has worked extensively with elite athletes, high performance coaches, national governing bodies and business teams. He is an accredited coach and mentor with the European Mentoring and Coaching Council (EMCC).
Eliza Downey
Director of Programmes and Partnerships
Jo Hopkins Consulting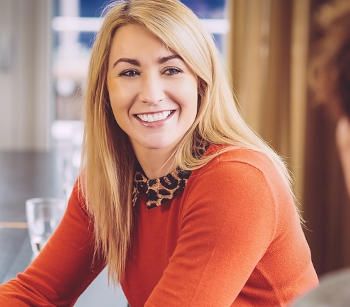 Eliza Downey has been a Senior Associate of Jo Hopkins Consulting for 5 years prior to joining the Company as Director of Programmes and Partnerships in 2023. Eliza is a former International Rugby and All Ireland winning County Gaelic Football player and has been immersed in the world of sport her entire life. She was also the first Director of Women & Girl's Rugby with Ulster Rugby for 6 years.

Eliza has specialised in the facilitation of Leadership, Coaching, Mentoring and Team Development programmes with a wide range of clients from high performance sport, public, private and non-for-profit sectors. After previous careers within these areas, she understands what it takes to enable others to deliver under pressure and the challenges and opportunities presented across these environments.

Eliza's approach centres on an intuitive ability to ensure the right support at the right time, building a strong genuine relationship with her client and enabling them to develop better self-awareness and understanding of their motivations and strengths.
Stuart Pickering

Associate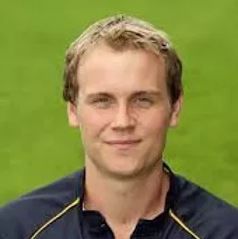 Stuart is currently Head of Performance Partnerships with UK Sport. He has worked in a high-performance environment throughout his career, undertaking roles in UK Sport, the English Institute of Sport, British Olympic Association, Rugby Football Union and Hult International Business School.
Dr. Sharon Madigan

Associate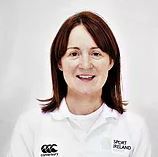 Dr. Sharon Madigan, RD, MSc, PhD, RSENSharon graduated from the University of Ulster with an MSc / PGD in dietetics and commenced work in the Belfast Trust as a community dietitian in 1995. She has a Phd in Nutrition Education. ​

From 2003-present she has worked as the performance nutritionist with the Irish Boxing Team working with young right up to the elite international team. The squad has had unprecedented success at all levels and returned 4 medals at last summer's Olympics. From 2002-2009 Sharon delivered services at the Sports Institute Northern Ireland. Part of this role included the provision of nutrition education to the Ulster Rugby Academy, Hockey, Sailing, Triathlon, swimming. From 2008-2011 was the performance dietitian with the Senior Ulster Rugby Team.

In 2010 she started work with the Irish Institute of Sport. She is responsible for delivery and aids coordination of nutrition services for elite Irish athletes across a range of Olympic and Paralympic sports. She co-ordinates the development of nutrition related policy and aiming to integrate a research evidence base into elite sport practice in a number of nutrition areas.

She is currently a member of the science and medical team of the Olympic Council of Ireland and was the performance nutritionist with the Irish Team in London and Rio.
Jen Dowdswell

Associate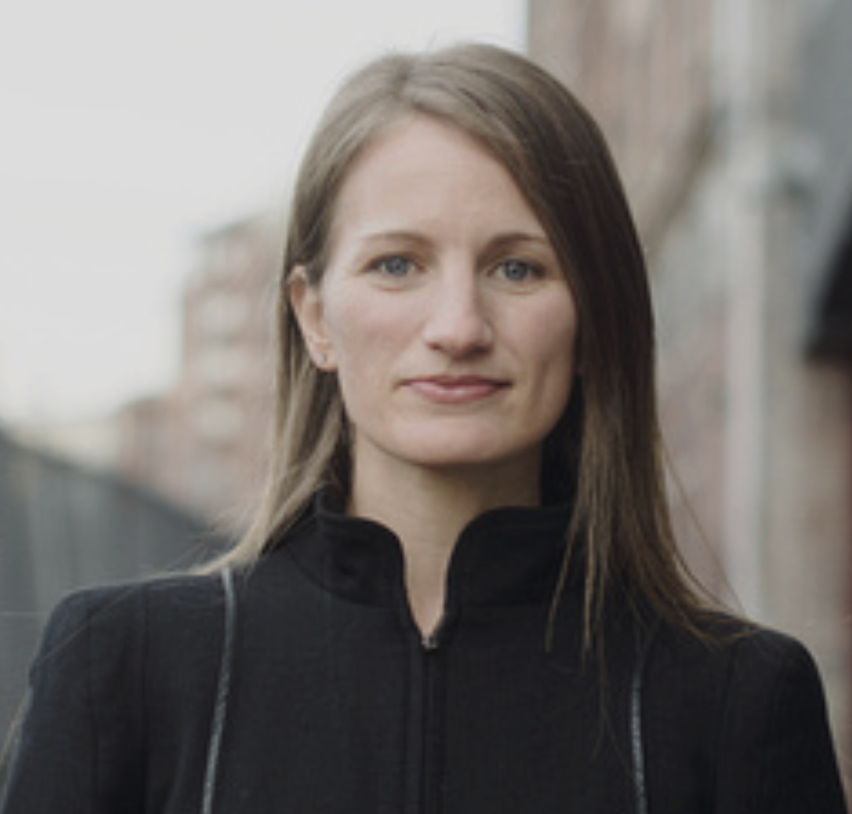 Jen is currently Associate Director of Organisational Development and Learning at the University of British Columbia, Canada. A former international Canadian Field Hockey player, she is a professionally certified ICF Performance Coach and Health and Wellness Coach with over 15 years' experience, working with organisations and individual clients in the areas of wellness, leadership, productivity, mindset, and communication.

Jen uses her sense of curiosity, experience, education and exploration when working with clients, modifying her approach depending on the client's needs and the environment.

Jen considers that resilience, through the power of the mind, is key to lasting success. When people take care to properly feed their physical and emotional needs, and take responsibility in their choices and thoughts, they can all step into high performance in every aspect of their lives.
Stephen Maguire

Associate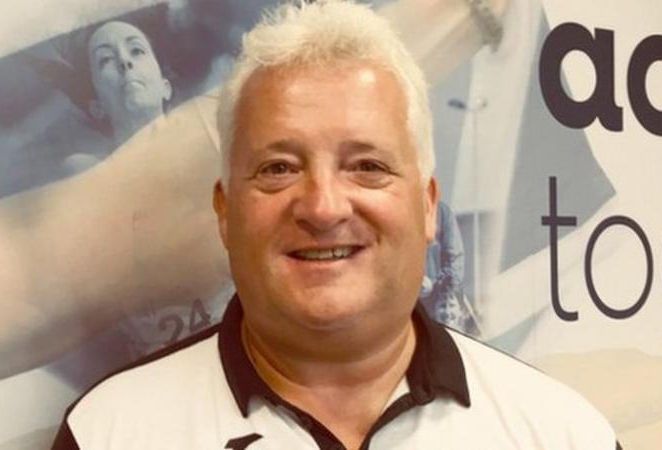 Stephen Maguire has vast experience of working and succeeding in a pressurised high performance environment having recently held roles as Technical Director with UK Athletics, Head of High Performance Coaching at the Sport Ireland Institute and Director of Performance at Scottish Athletics. He was named UK Coach of the Year in 2017 having led Great Britain to four team medals at the World Championships.
Esme Matthew

Associate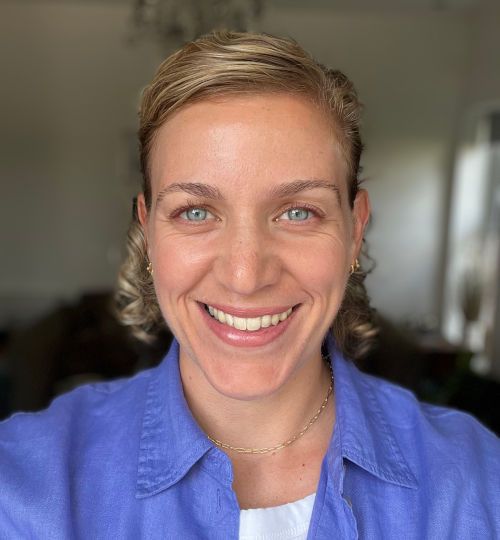 Esme has worked in high performance sport in the UK since 2008, working in varied roles from Physiologist with the GB Cycling team through the London and Rio cycles, Physiology Technical Lead at the EIS, and since 2017 as Head of Physiology within the UK Sports Institute.

Throughout these roles, coaching and mentoring has been at the heart of Esme's leadership approach, and in 2017 she graduated from the UK Sport Leadership through Mentoring programme, that was run in conjunction with Ashridge Business School. Since then, Esme has supported practitioners and leaders within high performance sport through executive coaching and mentoring, with a focus on creating the opportunity for individuals to thrive within their current roles and beyond.
Jill Poots

Director of Operations, Jo Hopkins Consulting