This agreement applies as between you, the User of this Website and Jo Hopkins Consulting, the owner(s) of this Website. Your agreement to comply with and be bound by Clauses 1, 2, 4 – 11 and 15 – 25 of these Terms and Conditions is deemed to occur upon your first use of the Website. Clauses 3 and 12 – 14 apply only to the sale of Services. If you do not agree to be bound by these Terms and Conditions, you should stop using the Website immediately.

No part of this Website is intended to constitute a contractual offer capable of acceptance. Your order constitutes a contractual offer and Our acceptance of that offer is deemed to occur upon Our sending a confirmation email to you indicating that your order has been accepted.
1. Definitions and Interpretation
In this Agreement the following terms shall have the following meanings:
"Account": means collectively the personal information, Payment Information and credentials used by Users to access Paid Content and / or any communications System on the Website;
"Content": means any text, graphics, images, audio, video, software, data compilations and any other form of information capable of being stored in a computer that appears on or forms part of this Website;
"Facilities": means collectively any online facilities, tools, services or information that Jo Hopkins Consulting makes available through the Website either now or in the future;
"Services": means the services available to you through this Website, specifically use of the Jo Hopkins Consulting proprietary e-learning platform;
"Payment Information": means any details required for the purchase of Services from this Website. This includes, but is not limited to, credit / debit card numbers, bank account numbers and sort codes;
"Premises": Means Our place(s) of business located at [ADDRESS];
"System": means any online communications infrastructure that Jo Hopkins Consulting makes available through the Website either now or in the future. This includes, but is not limited to, web-based email, message boards, live chat facilities and email links;
"User" / "Users": means any third party that accesses the Website and is not employed by Jo Hopkins Consulting Ltd and acting in the course of their employment;
"Website": means the website that you are currently using (www.johopkinsconsulting.com) and any sub-domains of this site (e.g. subdomain.yourschool.com) unless expressly excluded by their own terms and conditions; and
"We/Us/Our": means Jo Hopkins Consulting, a company incorporated in [COUNTRY] with Company registration Number [123456] , located at [Address].
2. Age Restrictions
Persons under the age of 18 should use this Website only with the supervision of an Adult. Payment Information must be provided by or with the permission of an Adult.
3. Business Customers
These Terms and Conditions also apply to customers procuring Services in the course of business.
4. Intellectual Property
4.1 Subject to the exceptions in Clause 5 of these Terms and Conditions, all Content included on the Website, unless uploaded by Users, including, but not limited to, text, graphics, logos, icons, images, sound clips, video clips, data compilations, page layout, underlying code and software is the property of Jo Hopkins Consulting, our affiliates or other relevant third parties. By continuing to use the Website you acknowledge that such material is protected by applicable [COUNTRY] and International intellectual property and other laws.
4.2 Subject to Clause 6 you may not reproduce, copy, distribute, store or in any other fashion re-use material from the Website unless otherwise indicated on the Website or unless given Our express written permission to do so.
5. Third Party Intellectual Property
5.1 Unless otherwise expressly indicated, all Intellectual Property rights including, but not limited to, Copyright and Trademarks, in product images and descriptions belong to the manufacturers or distributors of such products as may be applicable.
5.2 Subject to Clause 6 you may not reproduce, copy, distribute, store or in any other fashion re-use such material unless otherwise indicated on the Website or unless given express written permission to do so by the relevant manufacturer or supplier.
6. Fair Use of Intellectual Property
Material from the Website may be re-used without written permission where any of the exceptions detailed in Chapter III of the Copyright Designs and Patents Act 1988 apply.
7. Links to Other Websites
This Website may contain links to other sites. Unless expressly stated, these sites are not under the control of Jo Hopkins Consulting or that of Our affiliates. We assume no responsibility for the content of such websites and disclaim liability for any and all forms of loss or damage arising out of the use of them. The inclusion of a link to another site on this Website does not imply any endorsement of the sites themselves or of those in control of them.
8. Links to this Website
Those wishing to place a link to this Website on other sites may do so only to the home page of the site
www.johopkinsconsulting.com
without Our prior permission. Deep linking (i.e. links to specific pages within the site) requires Our express written permission. To find out more please contact Us by email at
[email protected]
or call us in the following number: your_number.
9. Use of Communications Facilities
9.1 When using any System on the Website you should do so in accordance with the following rules. Failure to comply with these rules may result in your Account being suspended or closed:
9.1.1 You must not use obscene or vulgar language;
9.1.2 You must not submit Content that is unlawful or otherwise objectionable. This includes, but is not limited to, Content that is abusive, threatening, harassing, defamatory, ageist, sexist or racist;
9.1.3 You must not submit Content that is intended to promote or incite violence;
9.1.4 It is advised that submissions are made using the English language as We may be unable to respond to enquiries submitted in any other languages;
9.1.5 The means by which you identify yourself must not violate these Terms and Conditions or any applicable laws;
9.1.6 You must not impersonate other people, particularly employees and representatives of Jo Hopkins Consulting or Our affiliates; and
9.1.7 You must not use Our System for unauthorised mass-communication such as "spam" or "junk mail".
9.2 You acknowledge that Jo Hopkins Consulting reserves the right to monitor any and all communications made to Us or using Our System.
9.3 You acknowledge that Jo Hopkins Consulting may retain copies of any and all communications made to Us or using Our System.
9.4 You acknowledge that any information you send to Us through Our System may be modified by Us in any way and you hereby waive your moral right to be identified as the author of such information. Any restrictions you may wish to place upon Our use of such information must be communicated to Us in advance and We reserve the right to reject such terms and associated information.
10. Accounts
10.1 In order to procure Services on this Website and to use certain other parts of the System, you are required to create an Account which will contain certain personal details and Payment Information which may vary based upon your use of the Website as We may not require payment information until you wish to make a purchase. By continuing to use this Websiteyou represent and warrant that:
10.1.1 all information you submit is accurate and truthful;
10.1.2 you have permission to submit Payment Information where permission may be required; and
10.1.3 you will keep this information accurate and up-to-date. Your creation of an Account is further affirmation of your representation and warranty.
10.2 It is recommended that you do not share your Account details, particularly your username and password. We accept no liability for any losses or damages incurred as a result of your Account details being shared by you. If you use a shared computer, it is recommended that you do not save your Account details in your internet browser.
10.3 If you have reason to believe that your Account details have been obtained by another person without consent, you should contact Us immediately to suspend your Account and cancel any unauthorised orders or payments that may be pending. Please be aware that orders or payments can only be cancelled up until provision of Services has commenced. In the event that an unauthorised provision commences prior to your notifying Us of the unauthorised nature of the order or payment then you shall be charged for the period from the commencement of the provision of services until the date you notified us and may be charged for a billing cycle of one month.
10.4 When choosing your username you are required to adhere to the terms set out above in Clause 9. Any failure to do so could result in the suspension and/or deletion of your Account.
11. Termination and Cancellation of Accounts
11.1 Either Jo Hopkins Consulting or you may terminate your Account. If We terminate your Account, you will be notified by email and an explanation for the termination will be provided. Notwithstanding the foregoing, We reserve the right to terminate without giving reasons.
11.2 If We terminate your Account, any current or pending orders or payments on your Account will be cancelled and provision of Services will not commence.
12. Services, Pricing and Availability
12.1 Whilst every effort has been made to ensure that all general descriptions of Services available from Jo Hopkins Consulting correspond to the actual Services that will be provided to you, We are not responsible for any variations from these descriptions as the exact nature of the Services may vary depending on your individual requirements and circumstances. This does not exclude Our liability for mistakes due to negligence on Our part and refers only to variations of the correct Services, not different Services altogether. Please refer to sub-Clause 13.8 for incorrect Services.
12.2 Where appropriate, you may be required to select the required Plan of Services.
12.3 We neither represent nor warrant that such Services will be available at all times and cannot necessarily confirm availability until confirming your Order. Availability indications are not provided on the Website.
12.4 All pricing information on the Website is correct at the time of going online. We reserve the right to change prices and alter or remove any special offers from time to time and as necessary.
12.5 In the event that prices are changed during the period between an order being placed for Services and Us processing that order and taking payment, then the price that was valid at the time of the order shall be used.
13. Orders and Provision of Services
13.1 No part of this Website constitutes a contractual offer capable of acceptance. Your order constitutes a contractual offer that We may, at Our sole discretion, accept. Our acceptance is indicated by Us sending to you an order confirmation email. Only once We have sent you an order confirmation email will there be a binding contract between Jo Hopkins Consulting and you.
13.2 Order confirmations under sub-Clause 13.1 will be sent to you before the Services begin and shall contain the following information:
13.2.1 Confirmation of the Services ordered including full details of the main characteristics of those Services;
13.2.2 Fully itemised pricing for the Services ordered including, where appropriate, taxes, delivery and other additional charges;
13.2.3 Relevant times and dates for the provision of the Services;
13.2.4 User credentials and relevant information for accessing those services.
13.3 If We, for any reason, do not accept your order, no payment shall be taken under normal circumstances. In any event, any sums paid by you in relation to that order will be refunded within 14 calendar days.
13.4 Payment for the Services shall be taken via your chosen payment method, immediately for any setup fee that corresponds to the service plan you purchased and at the same day of each subsequent month ("billing cycle") for charges accrued during the previous month ("billing cycle") AND/OR as indicated in the order confirmation you received.
13.5 We aim to fulfill your Order within 2-3 working days or if not, within a reasonable period following your Order, unless there are exceptional circumstances. If we cannot fulfill your Order within a reasonable period, we will inform you at the time you place the Order by a note on the relevant web page or by contacting you directly after you place your Order. Time is not of the essence of the Contract, which means we will aim to fulfill your Order within any agreed timescales but this is not an essential term of the Contract and we will not be liable to you if we do not do so. If the Services are to begin within 14 calendar days of Our acceptance of your order, at your express request, you will be required to expressly acknowledge that your statutory cancellation rights, detailed below in Clause 14, will be affected.
13.6 Jo Hopkins Consulting shall use all Our reasonable endeavours to provide the Services with reasonable skill and care, commensurate with best trade practice.
13.7 In the event that Services are provided that are not in conformity with your order and thus incorrect, you should contact Us immediately to inform Us of the mistake. We will ensure that any necessary corrections are made within five (5) working days.
Additional terms and conditions may apply to the provision of certain Services. You will be asked to read and confirm your acceptance of any such terms and conditions when completing your Order.
13.8 Jo Hopkins Consulting provides technical support via our online support forum and/or phone. Jo Hopkins Consulting makes every effort possible to respond in a timely manner but we do not guarantee a particular response time.
14. Cancellation of Orders and Services
We want you to be completely satisfied with the Products or Services you order from
Jo Hopkins Consulting
. If you need to speak to us about your Order, then please contact customer care on [PHONE NUMBER], or by email at
[email protected]
or write to us at our address (see section 1 above). You may cancel an Order that we have accepted or cancel the Contract. If any Specific Terms accompanying the Service contain terms about cancelling the Service, the cancellation policy in the Specific Terms will apply.
14.1 If you are a consumer based within the European Union, you have a statutory right to a "cooling off" period. This period begins once your order is confirmed and the contract between Jo Hopkins Consulting and you is formed and ends at the end of 14 calendar days after that date. If you change your mind about the Services within this period and wish to cancel your order, please inform Us immediately using the following email: [email protected]. Your right to cancel during the cooling off period is subject to the provisions of sub-Clause 14.2.
14.2 As specified in sub-Clause 13.6, if the Services are to begin within the cooling off period you are required to make an express request to that effect. By requesting that the Services begin within the 14 calendar day cooling off period you acknowledge and agree to the following:
14.2.1 If the Services are fully performed within the 14 calendar day cooling off period, you will lose your right to cancel after the Services are complete.
14.2.2 If you cancel the Services after provision has begun but is not yet complete you will still be required to pay for the Services supplied up until the point at which you inform Us that you wish to cancel. The amount due shall be calculated in proportion to the full price of the Services and the actual Services already provided. Any sums that have already been paid for the Services shall be refunded subject to deductions calculated in accordance with the foregoing. Refunds, where applicable, will be issued within 5 working days and in any event no later than 14 calendar days after you inform Us that you wish to cancel.
14.3 Cancellation of Services after the 14 calendar day cooling off period has elapsed shall be subject to the specific terms governing those Services and may be subject to a minimum contract duration.
15. Privacy
Use of the Website is also governed by Our Privacy Policy (www.johopkinsconsulting.com/privacy) which is incorporated into these Terms and Conditions by this reference. To view the Privacy Policy, please click on the link above.
16. How We Use Your Personal Information (Data Protection)
16.1 All personal information that We may collect (including, but not limited to, your name and address) will be collected, used and held in accordance with the provisions of the Data Protection Act 1998 and your rights under that Act.
16.2 We may use your personal information to:
16.2.1 Provide Our Services to you;
16.2.2 Process your payment for the Services; and
16.2.3 Inform you of new products and services available from Us. You may request that We stop sending you this information at any time.
16.3 In certain circumstances (if, for example, you wish to purchase Services on credit), and with your consent, We may pass your personal information on to credit reference agencies. These agencies are also bound by the Data Protection Act 1998 and should use and hold your personal information accordingly.
16.4 We will not pass on your personal information to any other third parties without first obtaining your express permission.
17. Disclaimers
17.1 We make no warranty or representation that the Website will meet your requirements, that it will be of satisfactory quality, that it will be fit for a particular purpose, that it will not infringe the rights of third parties, that it will be compatible with all systems, that it will be secure and that all information provided will be accurate. We make no guarantee of any specific results from the use of our Service or Services.
17.2 No part of this Website is intended to constitute advice and the Content of this Website should not be relied upon when making any decisions or taking any action of any kind.
17.3 No part of this Website is intended to constitute a contractual offer capable of acceptance.
17.4 Whilst We use reasonable endeavours to ensure that the Website is secure and free of errors, viruses and other malware, you are strongly advised to take responsibility for your own internet security, that of your personal details and your computers.
18. Changes to the Facilities and these Terms and Conditions
We reserve the right to change the Website, its Content or these Terms and Conditions at any time. You will be bound by any changes to the Terms and Conditions from the first time you use the Website following the changes. If We are required to make any changes to these Terms and Conditions by law, these changes will apply automatically to any orders currently pending in addition to any orders placed by you in the future.
19. Availability of the Website
19.1 The Website is provided "as is" and on an "as available" basis. Jo Hopkins Consulting uses industry best practices to provide a high uptime, including a fault-tolerant architecture hosted in cloud servers. We give no warranty that the Website or Facilities will be free of defects and / or faults and we do not provide any kind of refund for outages. We provide no warranties (express or implied) of fitness for a particular purpose, accuracy of information, compatibility and satisfactory quality.
19.2 We accept no liability for any disruption or non-availability of the Website resulting from external causes including, but not limited to, ISP equipment failure, host equipment failure, communications network failure, power failure, natural events, acts of war or legal restrictions and censorship.
20. Limitation of Liability
20.1 To the maximum extent permitted by law, We accept no liability for any direct or indirect loss or damage, foreseeable or otherwise, including any indirect, consequential, special or exemplary damages arising from the use of the Website or any information contained therein. You should be aware that you use the Website and its Content at your own risk.
20.2 Nothing in these Terms and Conditions excludes or restricts .
20.3 Nothing in these Terms and Conditions excludes or restricts Jo Hopkins Consulting's liability for any direct or indirect loss or damage arising out of the incorrect provision of Services or out of reliance on incorrect information included on the Website.
20.4 In the event that any of these terms are found to be unlawful, invalid or otherwise unenforceable, that term is to be deemed severed from these Terms and Conditions and shall not affect the validity and enforceability of the remaining Terms and Conditions. This term shall apply only within jurisdictions where a particular term is illegal.
21. No Waiver
In the event that any party to these Terms and Conditions fails to exercise any right or remedy contained herein, this shall not be construed as a waiver of that right or remedy.
22. Previous Terms and Conditions
In the event of any conflict between these Terms and Conditions and any prior versions thereof, the provisions of these Terms and Conditions shall prevail unless it is expressly stated otherwise.
23. Third Party Rights
Nothing in these Terms and Conditions shall confer any rights upon any third party. The agreement created by these Terms and Conditions is between you and Jo Hopkins Consulting.
24. Communications
24.1 All notices / communications shall be given to Us either by post to Our Premises (see address above) or by email to [email protected]. Such notice will be deemed received 3 days after posting if sent by first class post, the day of sending if the email is received in full on a business day and on the next business day if the email is sent on a weekend or public holiday.
24.2 We may from time to time, if you opt to receive it, send you information about Our products and/or services. If you do not wish to receive such information, please click on the 'Unsubscribe' link in any email which you receive from Us.
25. Law and Jurisdiction
These Terms and Conditions and the relationship between you and Jo Hopkins Consulting shall be governed by and construed in accordance with the Law of England and Wales and Jo Hopkins Consulting and you agree to submit to the exclusive jurisdiction of [COUNTRY].
Stuart Preston

Associate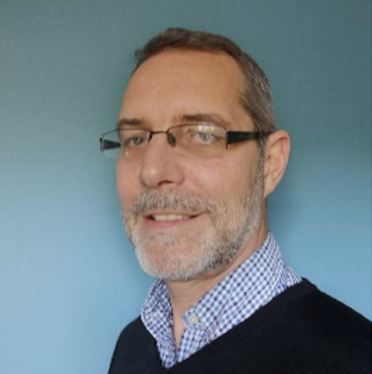 Stuart is a Leadership and Management Consultant with over 20 years' experience of designing, delivering and evaluating development programmes from Board Level to Front-Line Managers.

He began his professional career at the Royal Military Academy Sandhurst and was commissioned into the British Army as an infantry officer serving in Belize, Gibraltar and Kenya. As well as leading teams in the military Stuart has practical experience of leading large and small teams in a global airline and an international energy company.

He is accredited to facilitate a variety of psychometrics (One Smart World, DiSC, SDI, Wave, Hogan, Strength Scope) and is an Executive Coach with a Certificate in Cognitive Behavioural Coaching (accredited by Middlesex University).Never one to shirk a challenge Stuart has completed several marathons, triathlons, and charity walks.
Harriet Beveridge

Associate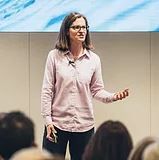 Harriet graduated from Oxford University with a BA (Hons) in Philosophy, Politics and Economics. She started her career as a management consultant with Ernst and Young, specialising in large scale change Programmes.

She is now a one-to-one and group coach with 15 years of experience working in a range of industries, from Banking and Law to Manufacturing and Retail. She has coached at Partner and Senior Manager level and also enjoys helping high potential staff accelerate their progression.

Harriet has co-authored two books: 'Will It Make the Boat Go Faster? - Olympic-Winning Strategies for Everyday Success' and 'Top Tips for Talented Working Parents'. She is also a Stand Up Comic and was Semi Finalist at the 2011 UK Funny Women Awards.
Philip Glasgow

Associate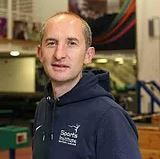 Prof. Philip Glasgow is head of sports medicine at the Sports Institute Northern Ireland. As Team GB Head Physiotherapist at the Rio Olympic Games his role was to lead a highly skilled diverse team of partitioners.

Phil's doctoral studies investigated factors influencing exercise induced muscle damage and its management. He has extensive experience in high performance sport having worked with elite athletes from a wide range of sports including rugby union, football, hockey, athletics, boxing, sailing, cycling, swimming and squash. He has worked at a number of major International sporting events including the Olympic Games (London 2012 (Team GB); Beijing 2008 (Team Ireland)), Commonwealth Games (Head Physiotherapist Team NI, Delhi 2010; Glasgow 2014) as well as numerous World and European Championships.

His particular interests are in the field of functional rehabilitation and in the management of muscle tendon unit injuries. He is currently Vice President of the Association of Chartered Physiotherapists in Sport and Exercise Medicine (Physios in Sport, UK), having acted for six years as chair for Education and Research.

He regularly presents at international conferences on various aspects of sports medicine. Phil is a visiting professor of the Ulster Sports Academy at the University of Ulster and teaches on a number of postgraduate sports medicine programmes at various UK and European universities.
Sue Pitkin-Frost

Associate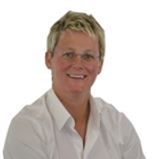 A highly professional and authentic Digital Workplace and Business Transformation leader with over 20 years' experience in designing and implementing complex technology, business transformational programs and innovative, ahead of market, business propositions for large global corporations.

An expert in worker styles and workforce personas, Sue thrives on developing and leading high performing, diverse teams and inspiring others to reach their full potential through a coaching mindset.

With a background in elite sport and an International Coach Federation, Associate Certified Coach, Sue coaches in the business world, helping individuals, leaders and teams to perform under pressure and 'Outperform the new norm' in todays' 21st Century Volatile, Uncertain, Complex and Ambiguous world.
Charlie Parker

Associate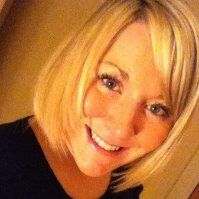 Charlie is currently a Leadership Consultant and Executive Coach and UK Sport endorsed mentor with a MSc in Coaching Science. She is also currently working as a Leadership Advisor with UK Sport and over the last 6 years much of her work focuses on Support and Challenge to World Class programme staff that have delivered Historical collective medal achievements in the last 3 Olympic and Paralympic Summer games and the last 2 Winter games. Specifically she has supported Performance Directors and their Teams to deliver Medal Success in Sochi, PyeongChang and Rio and she is currently working with the Senior Leadership teams of sports to prepare them for Tokyo 2021.

Charlie is an accredited member through the Association of Coaching and the European Mentoring and Coaching Council and she has lead on the development and implementation of the High-performance sports systems mentoring and Coaching strategies over 2.5 cycles. Prior to this she was the Director of Education and Development with Swim Ireland and was a former Olympic and Paralympic swimming coach representing Ireland in Beijing and London where the Irish swimming team saw medal winning performances in consecutive games.

Charlies ultimate passion in life is to support people to achieve despite the unique challenges and opportunities thay may face. She works at her best by navigating an ever-changing environment and has a Coaching approach that can support , especially those in leadership positions to help gain perspective and develop a route forwards for themselves facing change or uncertainty. Charlie adopts a holistic approach to Coaching and consultancy.
Sam Whale

Associate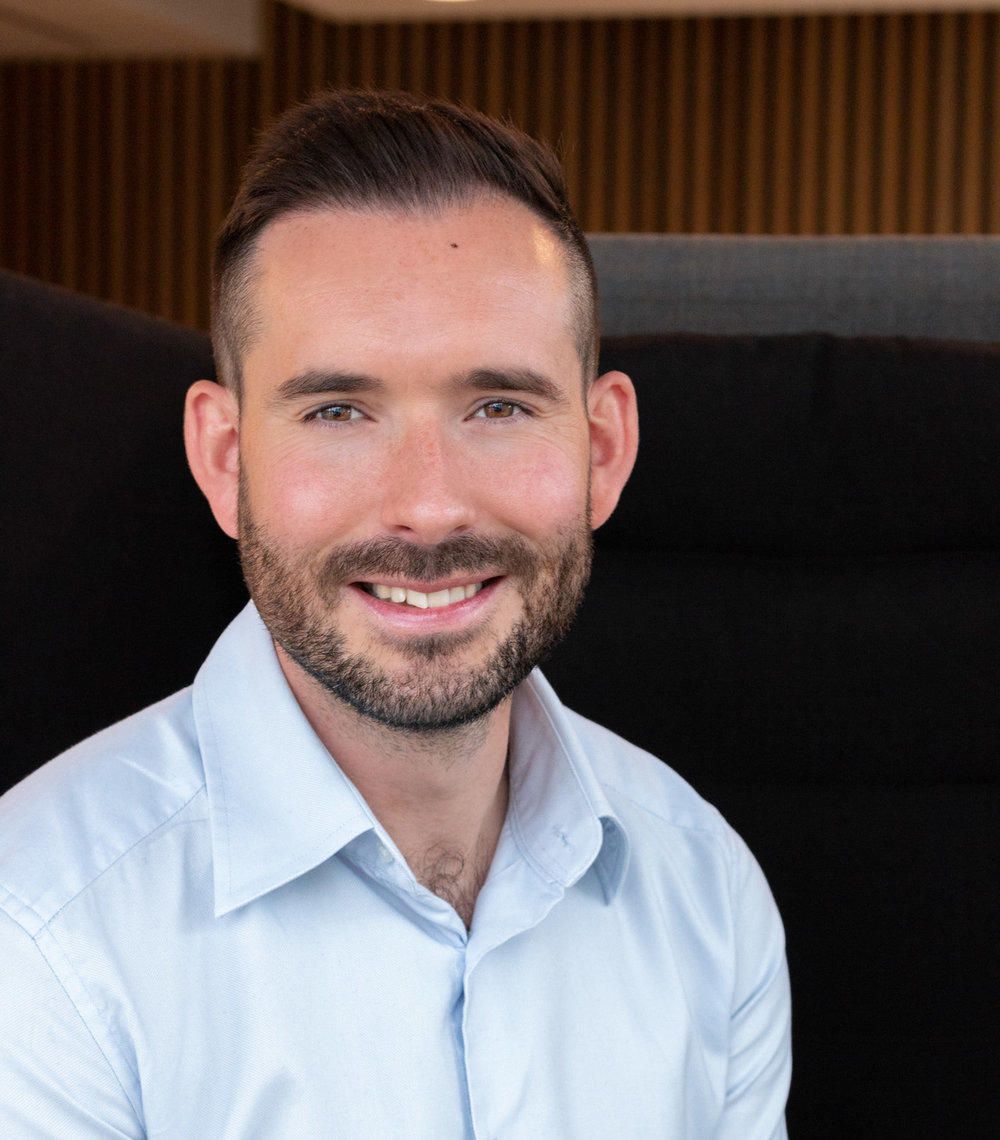 Sam joined UK Sport during John's tenure as CEO, where he was responsible for leading the prestigious Elite Coach Programme. The initiative was designed to develop world-class, high-performance coaches for London 2012 and beyond. Sam is also a Non-Executive Director of British Wheelchair Basketball.

During his time at UK Sport, Sam created a national leadership development strategy to bring together CEOs, Chairs and Board Members. He also led the creation of a new Mentor Development Programme for elite coaches and leaders within UK Sport's high-performance system to support the next generation of coaches and leaders.

Sam completed his Post Graduate Diploma in Executive Coaching and Organisational Change with Ashridge Business School. Sam is a visiting lecturer at Loughborough University London where he contributes to the Masters in Sports Business and Leadership.
Alex Wolf

Associate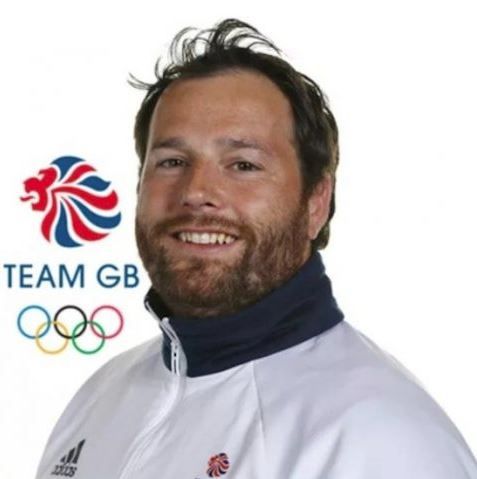 Alex Wolf has spent over 15 years supporting athletes, staff and teams to perform in moments that matter; preparing for and delivering at the Olympic Games. Alex is a co-founder of Wayfaring who uses the experiences and principles of working in high performance sport to facilitate leadership, team and people development. Alex continues to consult with premier sports organisations and businesses across the world.

Alex has previously worked for the English Institute of Sport where he spent the early part of his career as a strength and conditioning coach. Post the London Games, Alex moved into leadership positions, spending five years as the Head of Strength and Conditioning. Most recently, Alex was the Head of Learning, responsible for the individual and organisational learning and development needs including the well-being and self-care of staff.

Alex brings a diverse range of expertise including an evidence based approach to performance and an understanding of motivation and behaviour to help individuals make lasting and meaningful changes.
Chris Mcleod

Associate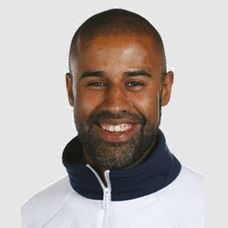 Chris Mcleod has been working in elite sport for over 15 years and holds a post graduate certificate in Creativity, Leadership and Innovation from Cass Business School. During his time in elite sport he has worked alongside coaches to prepare athletes and practitioners for multiple World Championships and Olympic Games (Beijing 2008, London 2012, Rio 2016) across a range of sports. He is currently head of Strength and Conditioning for the Lawn Tennis Association where he leads on both the day to day delivery and the development of the wider UK practitioner community. Chris has previously worked for the English Institute of Sport in multiple roles, most recently Head of Strength and Conditioning and he also supported Team GB at the 2016 Olympics as a Performance Scientist.

Through his experience in elite sport and beyond, Chris has noticed that in this fast paced world, when individuals and teams manage to create time, space and structure to explore and challenge how they 'do what they do' unique and surprising opportunities arise.

This has led to a passion for developing creativity and innovation in practitioners, coaches and teams and the subsequent development of unique tools and methods focused on practitioner/coach development, performance problem solving and major event reviews / previews. This work is best demonstrated through the design, planning and delivery of a practitioner centred Olympic Games Review process, which included 24 reviews, over 100 UK and oversees based panel members. The process design was based on creative problem solving principles and training of facilitators. Chris has facilitated and designed similar processes for clients such as EIS Performance Pathways team, FA, GB Sailing and the UK Sport Coaching Team.
Dr Peter Brown

Associate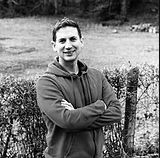 Dr Peter Brown is Head of Performance Knowledge (Knowledge Management) at the English Institute of Sport, where he is defining and implementing the strategic direction of the organisational learning approach in support of GB Olympic and Paralympic Sports and athletes. Pete is also the Co-founder and Director of the business consultancy Knowledge Podium Ltd supporting the Knowledge Management, organizational learning and Executive coaching of high Performance Sport organisations.

Pete has worked with some of the biggest sports in the British High Performance System and consults for organisations including the International Olympic Committee. Working through his core values of care, empathy and creativity with a necessary dose of humour, Pete is passionate about working collaboratively to build positive sustainable change in order for us all to problem solve quicker and out-learn our competitors.

Pete is a kind and genuine family man living on a farm in South Wales with his wife and three children. He loves the great outdoors, animals, playing the acoustic guitar and self-build projects of any description!
Jo Hopkins

Director, Jo Hopkins Consultancy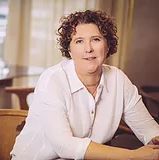 A former International athlete and coach, a trained counsellor, teacher, consultant and adjunct of Hult Ashridge Executive Education, Jo uses the principles of neuroscience, psychology and sociology to underpin her thinking and practice in organisational and human behaviour.

Her roles such as Performance Mentor for Team GB Performance Services Team, (Rio 2016) have honed her skills and processes working with world class performers and Senior Leadership teams who are required to deliver under extreme pressure. With over 20 years of experience developing people, Jo has a trademark for a challenging yet supportive approach which encourages and empowers individuals to take control of their environment and responsibility for their own performance.

Jo established JHC in 2014 with a singular desire to help people succeed. She is particularly focused on developing women to excel in high performance environments. Working only with the very best she ensures that every organisation is assured a tailor made delivery. Her voice is authentic and speaks from experience and this authenticity remains a core part of JHC as it continues to grow.
Karen Brown MBE

Associate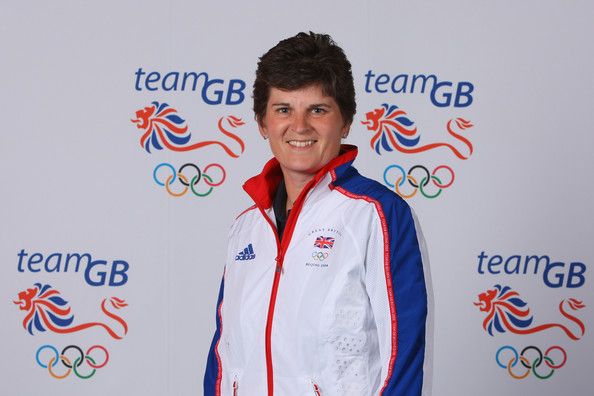 Karen is a former International hockey player and Coach, she won 355 caps a world record, captained her country and won Olympic Bronze, European Gold and Commonwealth Silver medals as an athlete. In 2005 she was appointed Coach of the GB and England woman's squad that achieved Olympic Gold (Rio) & Bronze (London), European Gold, Commonwealth Silver and World Cup Bronze, during her tenure the team world ranking rose from 10th to 2nd, the sports highest ever position.

Karen now works for the English Institute of Sports as a Performance Mentor working across 8 Olympic Sports, as well as Consultancy for organisations such as Arsenal FC, Watford FC Southampton FC Premier League, UK Sport & UK Coaching.

Her interests lie in creating and sustaining high performing teams that can perform under pressure.
Doug MacDonald

Associate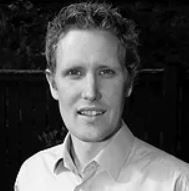 Doug is an award-winning mentor, coach and coach developer with extensive experience of working across the UK performance sport system. With a strong background in Psychology, Doug's passion is for developing people through understanding how they learn and then working on how we can accelerate that learning process.

Doug has worked extensively with elite athletes, high performance coaches and national governing bodies. Doug has an MA(Hons) in Psychology with French, an MSc degree in Sport and Exercise Psychology and is an accredited coach and mentor with the European Mentoring and Coaching Council (EMCC). Doug was awarded sportscotland Scottish Coach Developer of the year in 2019.
Eliza Downey

Senior Associate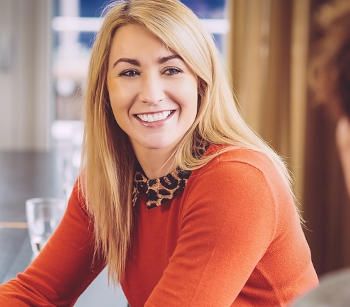 A former International Rugby athlete and current Coordinator of Women & Girl's rugby, Eliza is passionate about developing others. She has over 10 years experience as an athlete, leader, and performance coach supporting and developing personnel within the Performance environment

Eliza has a particular interest and affinity for individuals transitioning into new environments and has a track record of providing the support and challenge needed to ensure they flourish. She has specialized within the undergraduate and postgraduate environments demonstrating ability to provide structured support whilst being flexible to the unique and specific needs of this population. She is a lead Facilitator on the Ulster University Female leadership programme, and is passionate about developing women in any performance environment.

Her approach centres on building a strong genuine relationship with her client and enabling them to develop better self-awareness and understanding of their motivations and strengths.

With an intuitive ability to ensure the right support, right place, and right time she understands what it takes to enable others to deliver under pressure. Having worked in both public, private and non for profit sectors she has an understanding of the challenges and opportunities presented across these various environments.
Stuart Pickering

Associate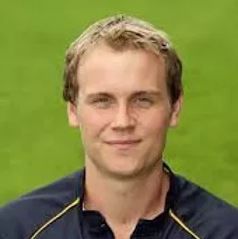 Head of Performance Support Services - English Institute of Sport.

Having worked in elite sport for 15 years, Stuart was a Strength and Conditioning Coach in Premiership Rugby Union for over a decade, before helping England Women's Rugby win the Rugby World Cup in 2014. More recently Stuart supported Team GB at the 2016 Olympics as Performance Scientist. His current role with the English Institute of Sport supports and develops elite Strength and Conditioning Coaches, and Sports Science and Medicine teams working with a range of Olympic sports including British Swimming, Skeleton, Sailing, and Pentathlon.
Dr. Sharon Madigan

Associate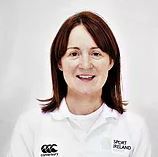 Dr. Sharon Madigan, RD, MSc, PhD, RSENSharon graduated from the University of Ulster with an MSc / PGD in dietetics and commenced work in the Belfast Trust as a community dietitian in 1995. She has a Phd in Nutrition Education. ​

From 2003-present she has worked as the performance nutritionist with the Irish Boxing Team working with young right up to the elite international team. The squad has had unprecedented success at all levels and returned 4 medals at last summer's Olympics. From 2002-2009 Sharon delivered services at the Sports Institute Northern Ireland. Part of this role included the provision of nutrition education to the Ulster Rugby Academy, Hockey, Sailing, Triathlon, swimming. From 2008-2011 was the performance dietitian with the Senior Ulster Rugby Team.

In 2010 she started work with the Irish Institute of Sport. She is responsible for delivery and aids coordination of nutrition services for elite Irish athletes across a range of Olympic and Paralympic sports. She co-ordinates the development of nutrition related policy and aiming to integrate a research evidence base into elite sport practice in a number of nutrition areas.

She is currently a member of the science and medical team of the Olympic Council of Ireland and was the performance nutritionist with the Irish Team in London and Rio.